We want you to win.
The Serious Writer Club exists to give direction, training, and networking opportunities with agents, publishers, and other writers.
You spend a lot of time, energy, and resources to pursue your writing career. The Club is where we pour into you, your goals, and your dreams.
The Serious Writer Club is a paid monthly membership program where you receive exclusive trainings networking opportunities, and 
encouragement
from like-minded people who will
walk this path with you
. 
As authors, editors, and literary agents, we work in the field with  professionals in self-publishing, hybrid/partner publishing, and traditional publishing houses.
Some of the publishers we've worked with include, but aren't limited to:
Weekly Live Trainings
($300+ value each month)
Interact with the instructors each month during the weekly Monday night live trainings.
Workshops include:
Agent Q&A classes Marketing Classes
Social Media Audits Proposal Critiques
Pitch Opportunities with Publishers
Branding & Technology Guest instructor workshops …and more!
BONUS: Can't make the live trainings? All the previous live classes are available for replay!
Exclusive Recorded Trainings
Inside of the Club "Vault" are 80+ files (150+ hours of recorded training) with video, audio, and PDF resources to help you become a better writer. These workshops include training on marketing, platform-building, social media, craft, and information on what specific publishers are looking for, broken down by publishing house.
Networking & Opportunities
Included in your membership is access to a thriving online community of Serious Writers in our closed Facebook group including opportunities to:
Pitch publishing house editors during our special events,

Share your expertise as a guest on one of our Writer's Chat episodes, (hosted weekly),

Write for our Writers Digest Top 101 Websites (2018, 2019)
Pitch Publishers
With the craziness of this past year, it can seem almost impossible at times to reach agents or publishers. So many houses and agencies have closed down submissions, and it can be hard to get even an answer back to a query. That's why we're so excited to be able to bring publishers to you.
We have had 15 publishers commit to joining our Serious Writer Club to take pitches from our Club members, and more publishers are interested in joining.
That means that all Serious Writer Club members have the opportunity to hear from publishers who may leave comments on their elevator pitches. If a publisher likes your pitch, they'll tell you how to send it to them.
Many conferences will charge $30-$50 for you to talk to a publisher for only 10 minutes, or thousands for an introduction, but in addition to the $300+/month value Club members get, you'll have the opportunity to meet with publishers. 🎉
Some publishers we have onboard for this are:
Baker

Bethany House

Bombardier

Kregel

Moody

Mountain Brook Ink

And many more!
Make sure to join the Club to have a chance to connect with these publishers and pitch your projects year-round.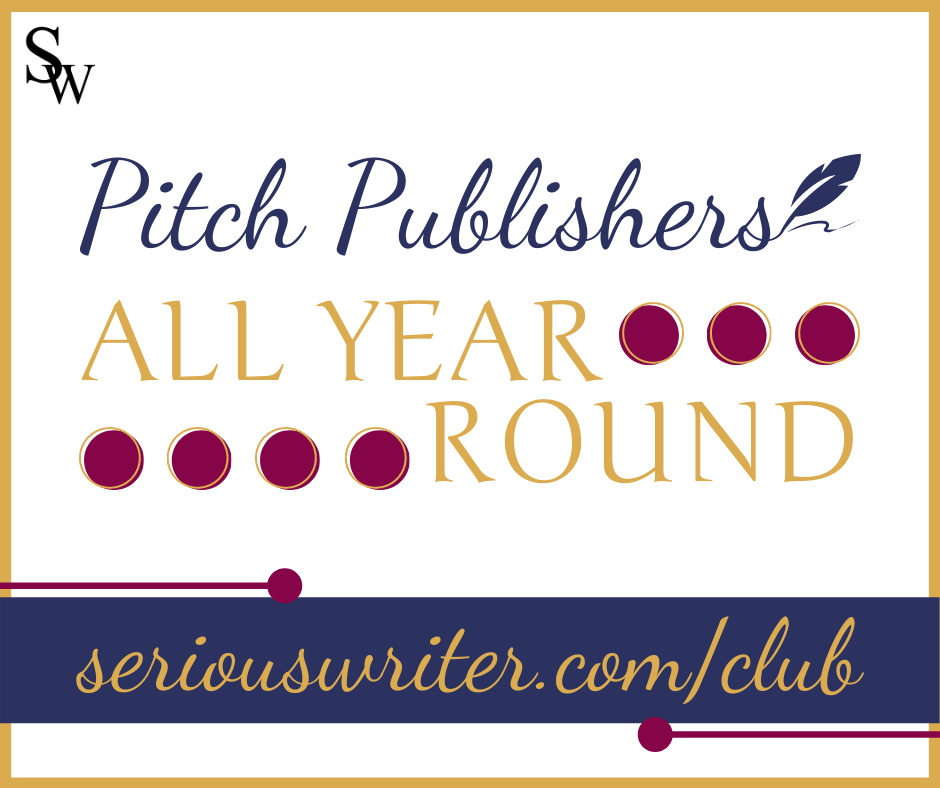 "Serious Writer Club is a family that is constantly thinking about how they can provide more content for their subscribers. I got my full value of return back within the first month of being a member and it has just kept getting better since then."
"I joined SWC after attending the Write to Publish Conference in Wheaton, Illinois. Since then, I've been amazed at the encouragement and expertise offered by Cyle and Bethany and their team. The club offers so much more than online courses lead by industry leaders at a reasonable price."
Choose the membership option that's right for you.
Quarterly
($33/mo breakdown)
Annual
($29/mo breakdown)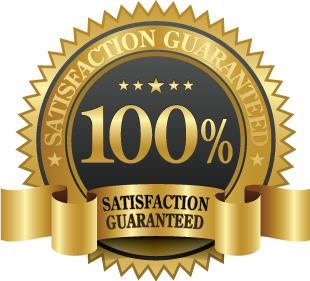 Frequently Asked Questions
If you have a question that isn't answered here, reach out to us at support@seriouswriter.com.
What if I want to cancel my plan? 
You can choose to cancel your plan at any time, no questions asked. If you choose to cancel, you will have access until the end of that calendar month. Your card will not be charged for the following month.
We offer a seven-day refund policy guarantee, the same as with our Serious Writer Academy courses. This refund policy applies to the initial purchase, not to the recurring payments.
Will I keep access to my Academy classes if I cancel the Club?
Yes! The Club resources are available to you as a Club member but any Academy classes you purchase (even with a Club discount) will remain in your Serious Writer Academy account.
The only "product" resources you will lose access to are those within the Club.
I have to login to Serious Writer Academy to join the Club. Are the Club and the Academy the same thing?
We run the Club and the Academy through the same software program. The Club is its own entity but it lives within the Serious Writer Academy. 
Do you have an affiliate program?
Yes! Members can become affiliates and receive a 30% on-going commission from new members who join using their affiliate link.