BIO
Hope Bolinger is a literary agent at C.Y.L.E. and a graduate of Taylor University's professional writing program.
More than 800 of her works have been featured in various publications ranging from Writer's Digest to Keys for Kids to HOOKED to Crosswalk.com. She writes about 250-300 articles a year.
She has worked for various publishing companies, magazines, newspapers, and literary agencies and has edited the work of authors such as Jerry B. Jenkins and Michelle Medlock Adams. Her column "Hope's Hacks," tips and tricks to avoid writer's block, reaches 6,000+ readers weekly in the Serious Writer newsletter.
Her modern-day Daniel, "Blaze," (Illuminate YA) released in 2019, and they contracted the sequel "Den" for July 2020. 
​Her superhero romance she co-wrote with Alyssa Roat releases from INtense Publications in September 2020.
​Her favorite way to procrastinate is by connecting with readers on Instagram and Twitter @hopebolinger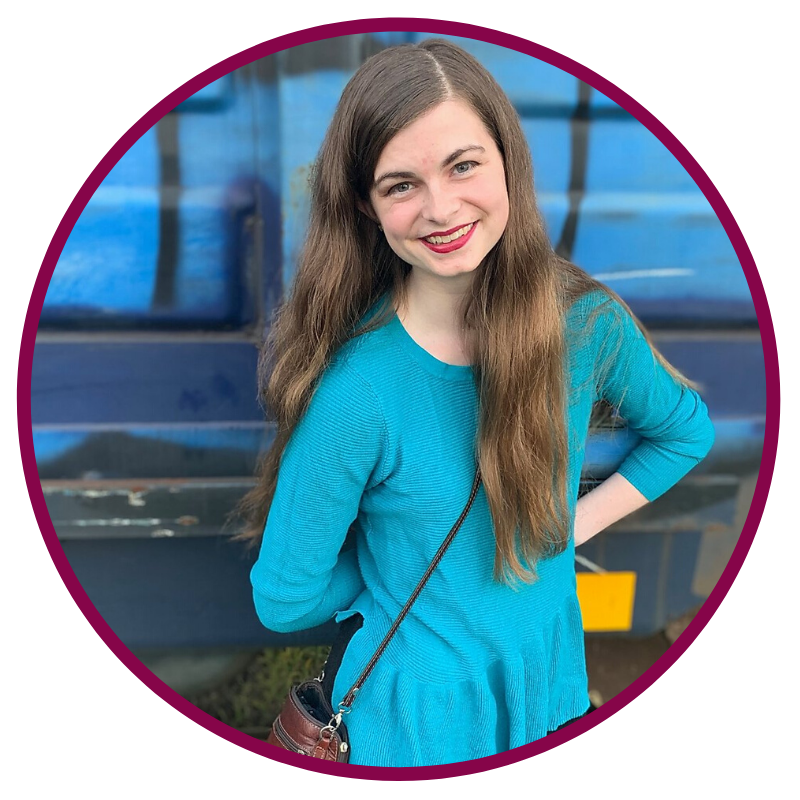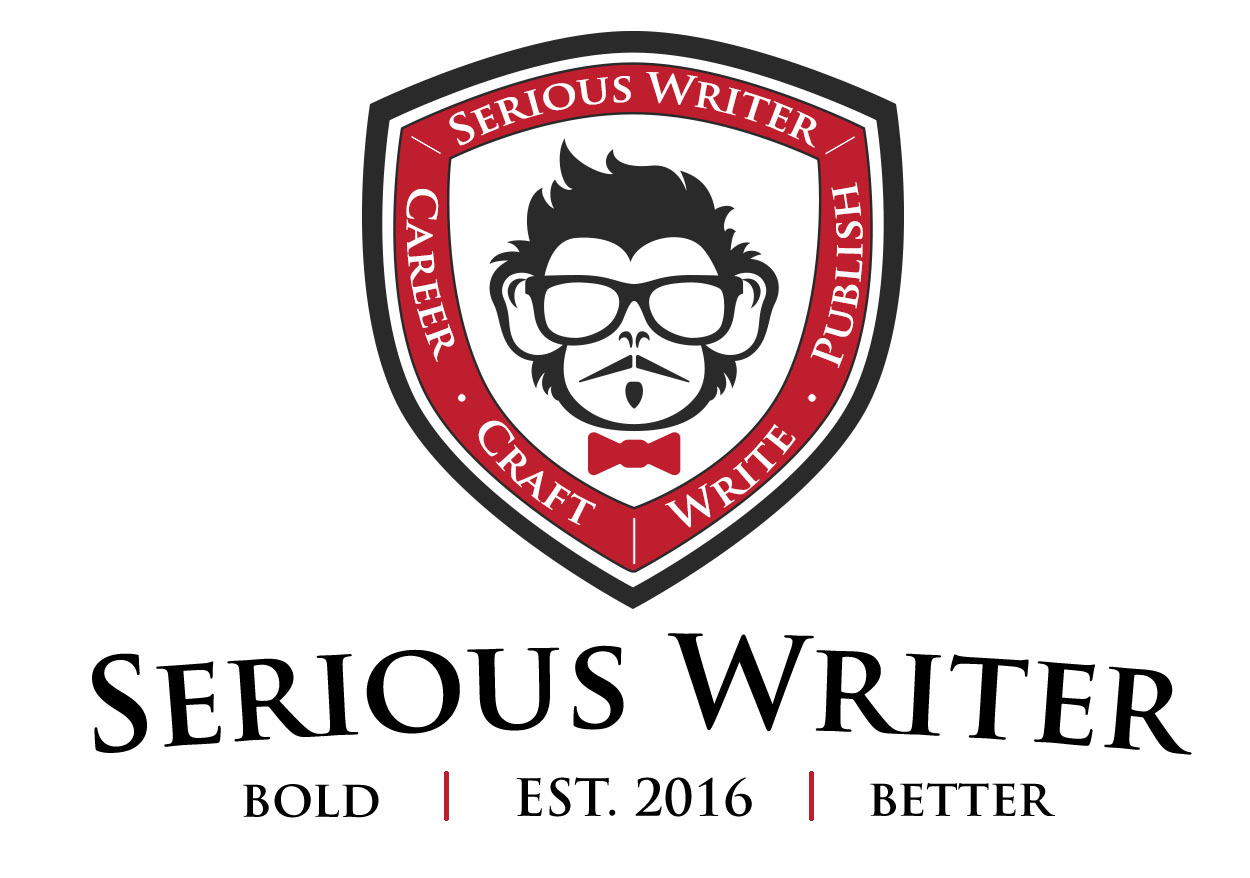 Serious writer academy instructor
Learn on your timetable at your pace in the comfort of your own home, at the gym, or on the go. Your classes remain in your Serious Writer Academy account for you to listen to when you're ready. 
Download the free Kajabi app to have full access to all your classes. Use your Serious Writer login and password. Details on how to get the app here.
LEARN
Hope's Academy Classes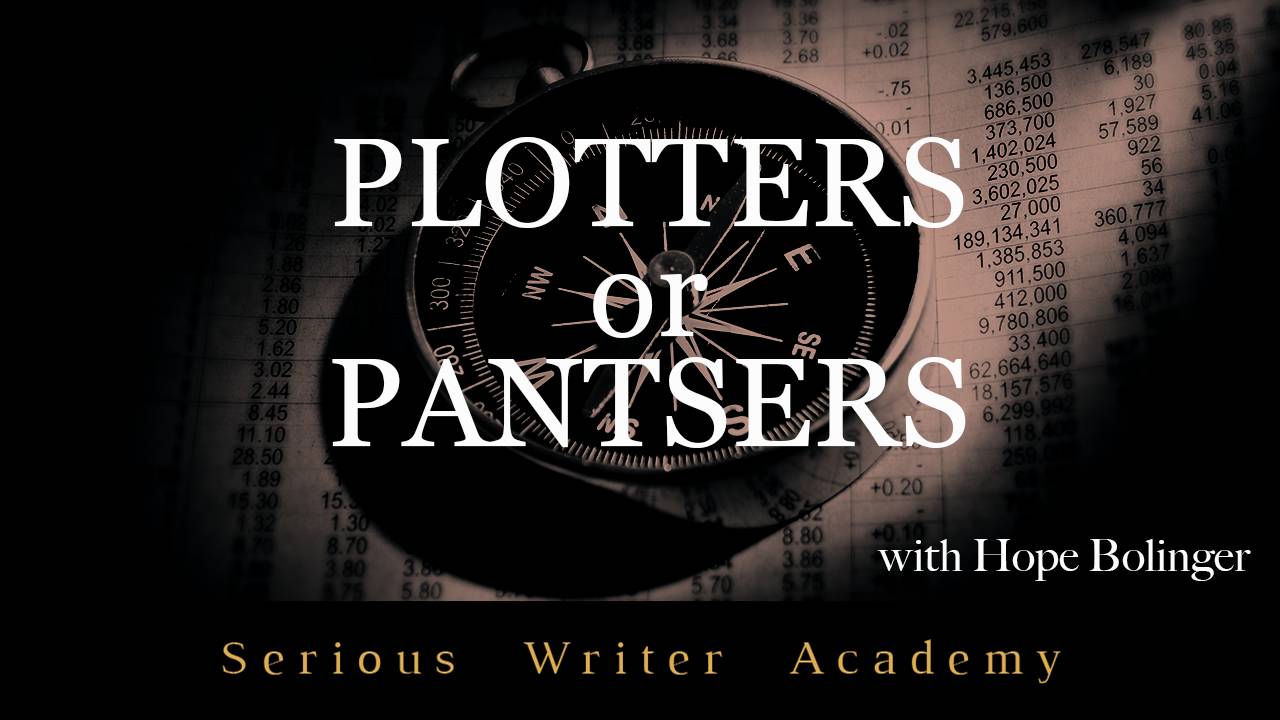 Plotter or Pantser: Which are You?
Before anyone endeavors the great American novel or even a haiku, one should consider what type of writer they are. Knowledge of the strengths and weaknesses of Pantsers and Planners can help writers hone their craft more easily.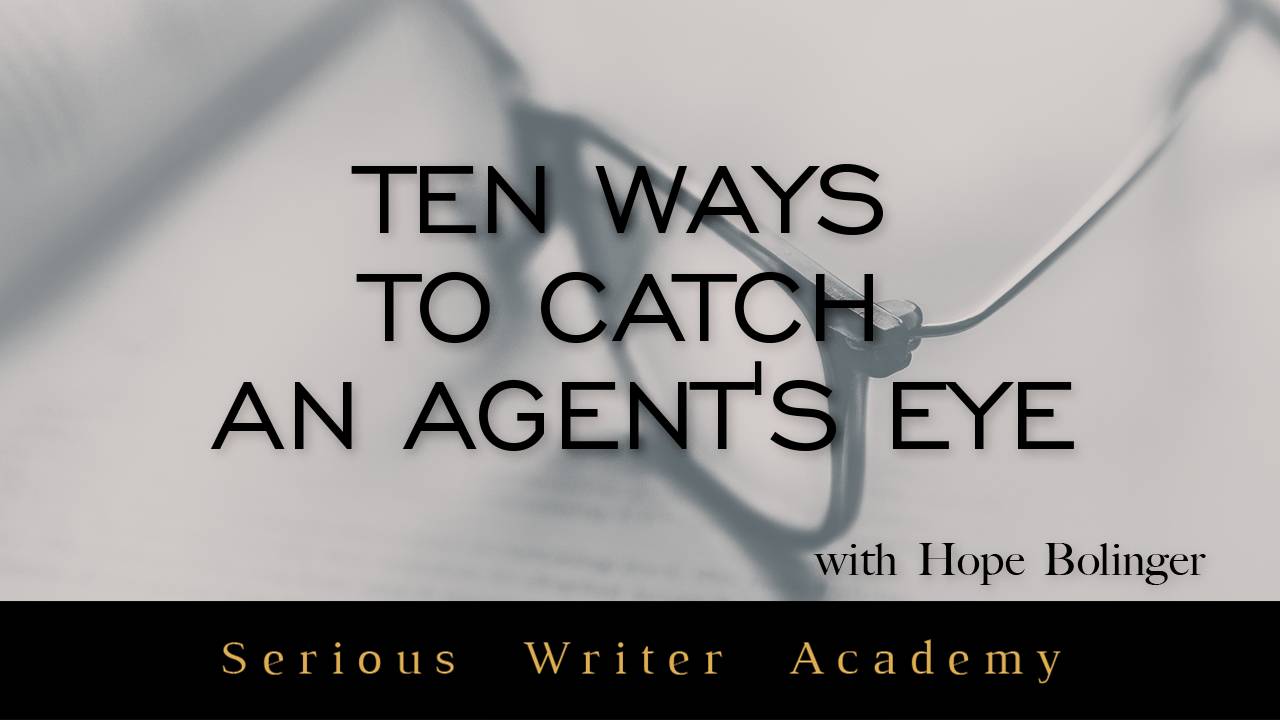 10 Ways to Catch an Agent's Eye
Ready to submit your manuscript to a literary agency but feel like you're taking a shot in the dark? Instructor Hope Bolinger shares in this course that agents receive thousands of manuscripts a year, and the majority of those writers make the same mistakes. Stand out from the crowd and have a better chance of an agent taking notice of your work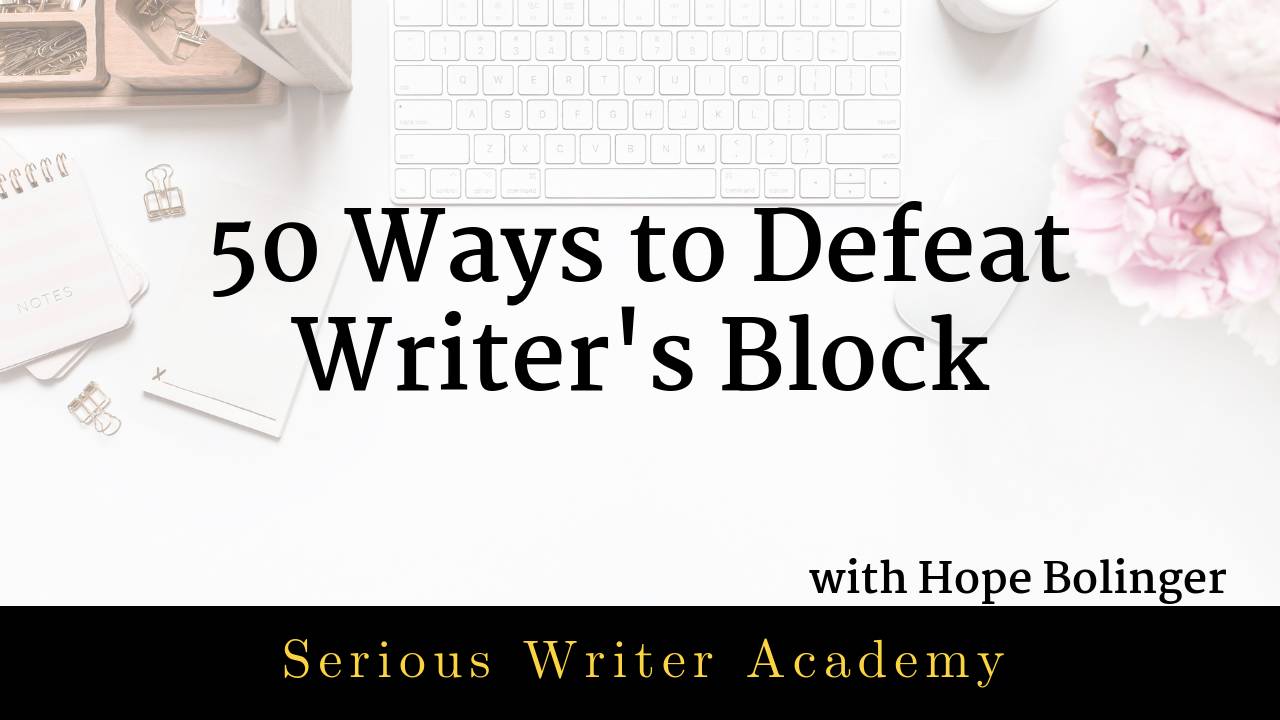 50 Ways to Defeat Writer's Block
Whether we're struggling with depression or straight up don't want to face the keyboard today, or yesterday, or for the past year, Hope has 50 tips on how to get those creative juices flowing. Author of the monthly column, "Hope's Hacks," featured on Cyle Young's blog and newsletter, Hope knows a thing or two about getting in a slump and dozens of ways to get out of it.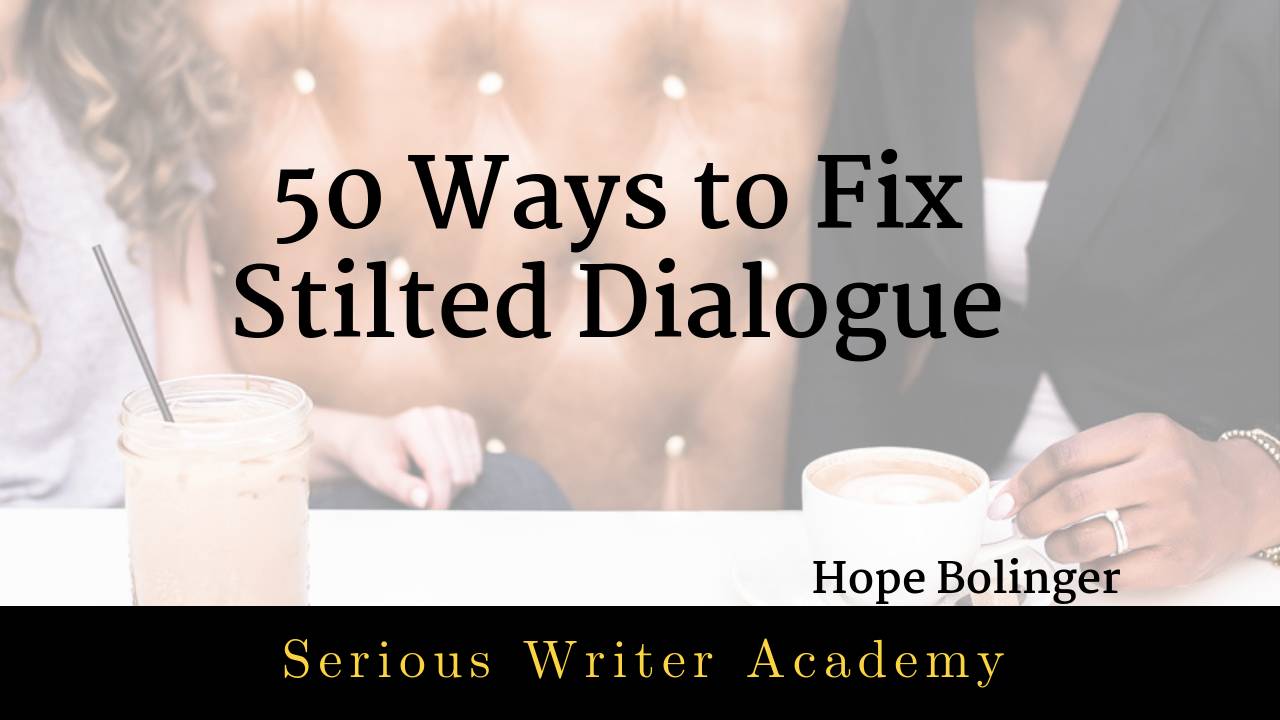 50 Ways to Fix Stilted Dialogue
One of the most common reasons agents and editors reject a manuscript is because the dialogue doesn't quite sing. In this video, Hope will discuss 50 ways to make the dialogue sound more natural and propelling the plot forward instead of forcing it to be at a standstill.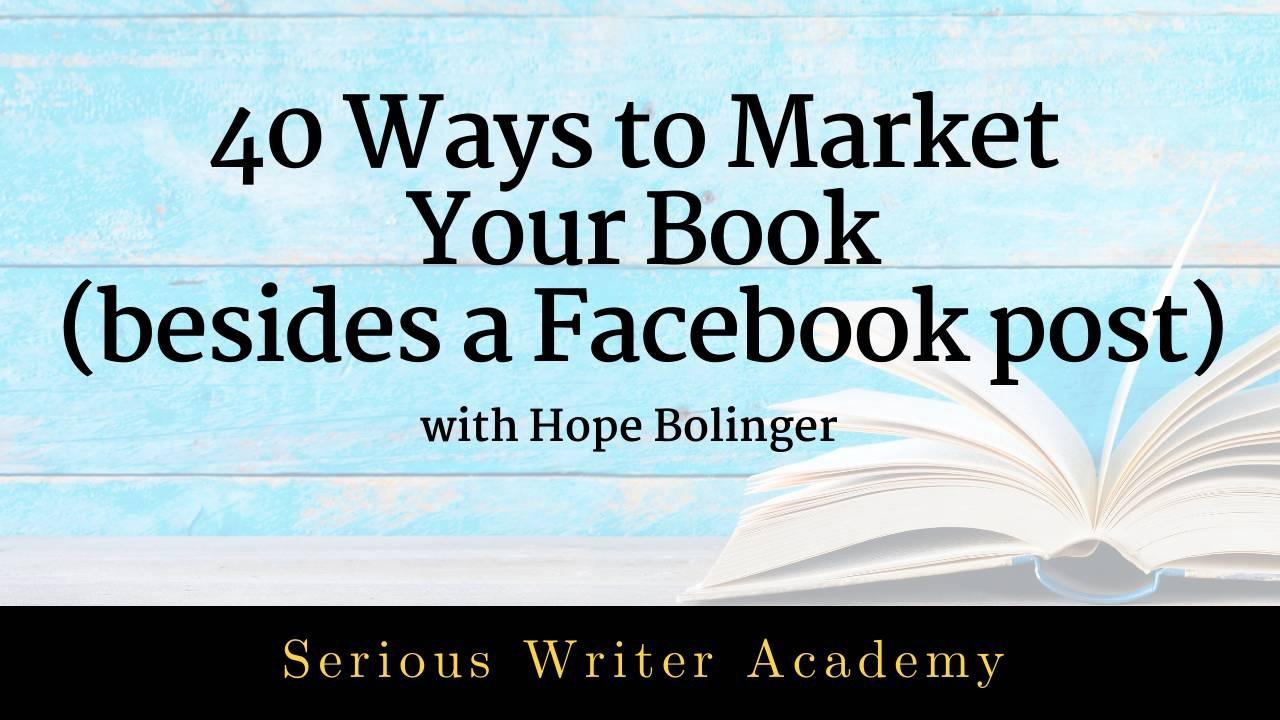 40 Ways to Market a Book (Besides a Facebook Post)
You have a book out (or are hoping to in the future). You posted on Facebook, had about six friends buy the book, posted again, nothing. Repeat. Facebook is saturated with "Buy my book" posts, and you're getting lost in the crowd. Consider 40 other marketing ideas that are fun, easy, and might get more attention than just a Facebook post.