MEET
Michelle
Medlock Adams
BIO
Michelle Medlock Adams is an award-winning journalist and best-selling author, earning top honors from the Associated Press, the Society of Professional Journalists and the Hoosier State Press Association.
Michelle has won more than 50 industry awards for her journalistic endeavors, including her most recent Golden Scroll first place award in the Best Children's Book category for Dinosaur Devotions (Tommy Nelson), and four 2019 Illumination Awards, including a first place in the Holiday Category for her book, C Is for Christmas (Little Lamb Books).
Since graduating with a journalism degree from Indiana University, Michelle has written more than 1,500 articles for newspapers, magazines and websites; acted as a stringer for the Associated Press; written for a worldwide ministry; helped pen a New York Times Bestseller; hosted "Joy In Our Town" for the Trinity Broadcasting Network; blogged twice weekly for Guideposts from 2013 to 2015; written a weekly column for a Midwest newspaper; and served as an adjunct professor at Taylor University three different years.
Today, she is CEO of Platinum Literary Services, a premier full-service literary firm; Chairman of the Board of Advisors for Serious Writer, Inc.; an online instructor for the Serious Writer Academy; and a much sought-after speaker at writers conferences and women's retreats all over the United States.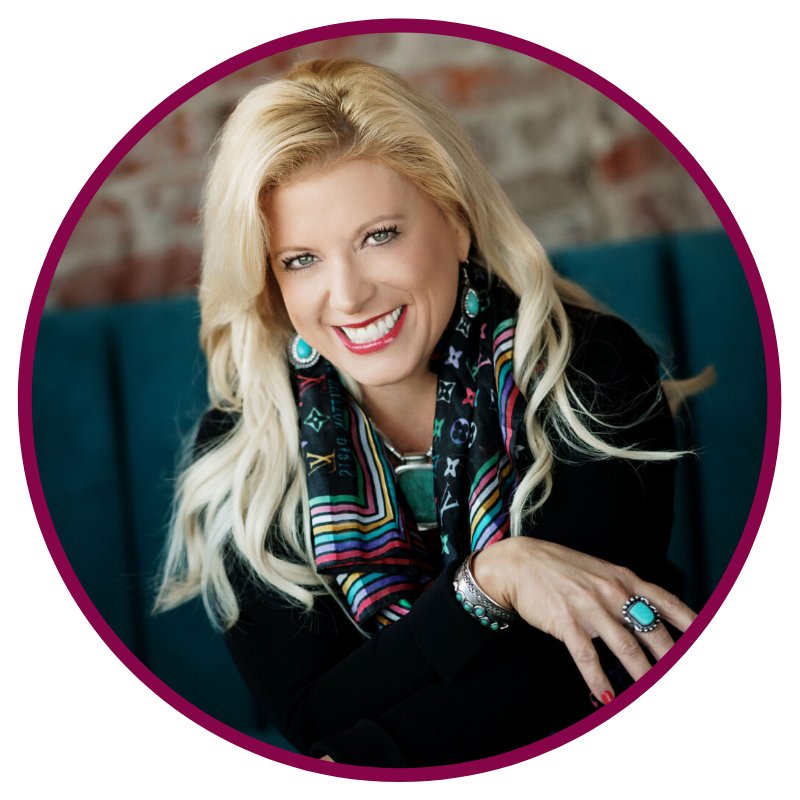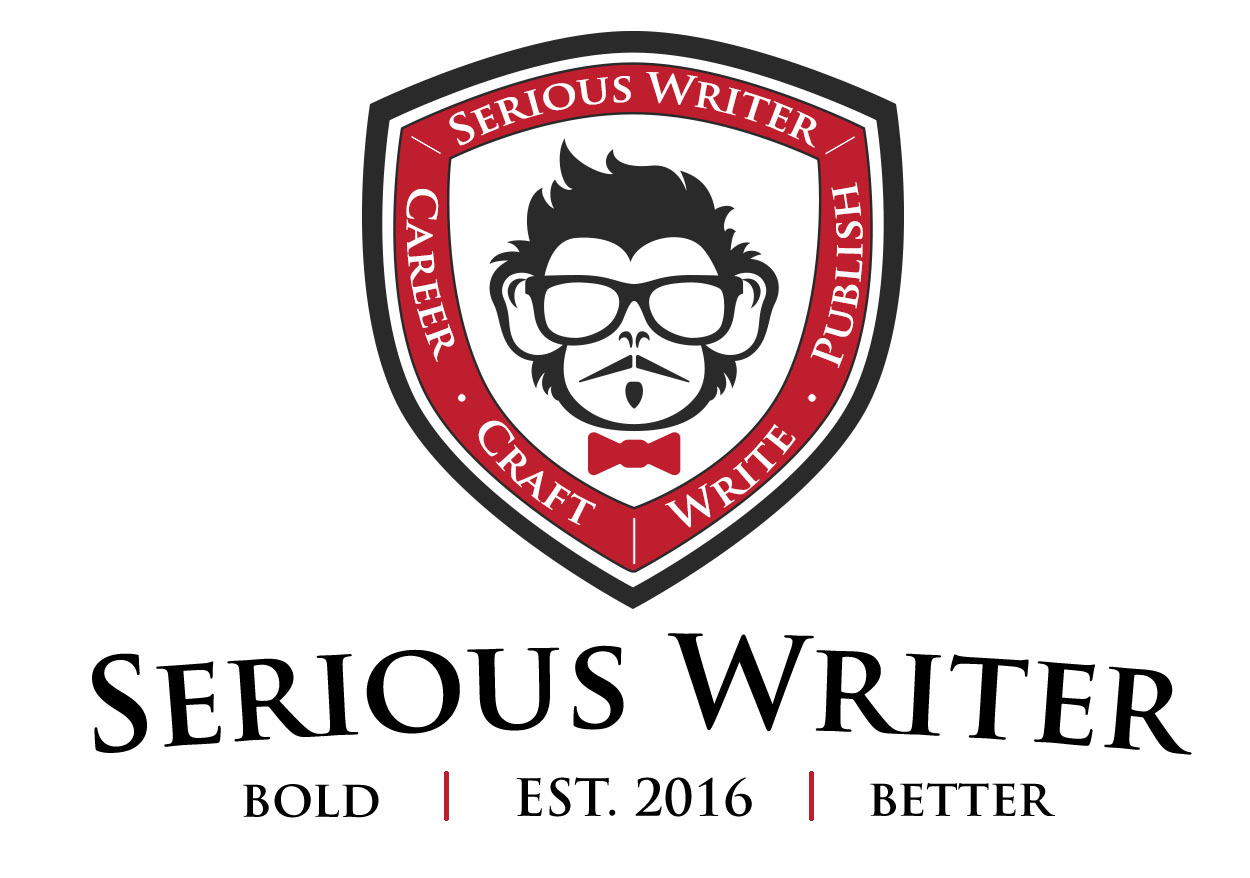 Serious writer academy instructor
Learn on your timetable at your pace in the comfort of your own home, at the gym, or on the go. Your classes remain in your Serious Writer Academy account for you to listen to when you're ready. 
Download the free Kajabi app to have full access to all your classes. Use your Serious Writer login and password. Details on how to get the app here.
LEARN
Michelle's Academy Classes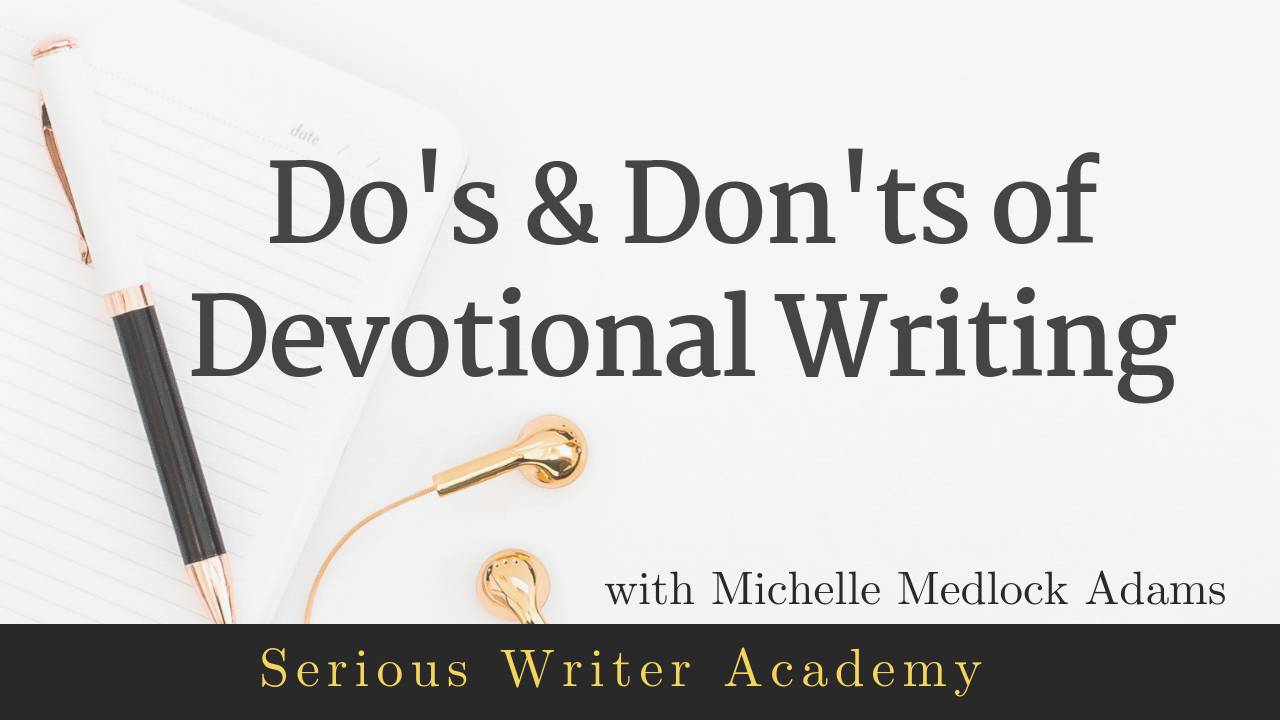 Do's and Don'ts of Devotionals
The Do's & Don'ts of Devotional Writing As the author of many devotional books including her latest for working women, "Fabulous & Focused," and her award-winning devotionals: "Love & Care for the One and Only You," "When Chocolate Isn't Enough" and "Encouraging Words for Mothers," Michelle shares strategies for creating a bestselling book. Specifically, she'll teach you how to create meaningful devotions, how to find "the hook" to make your devotional stand out in this crowded category, and how to write intimate and personal thoughts with humor and "realness" without watering down the Word. You'll also discover markets for those devotionals you're called to write and the secret to breaking in!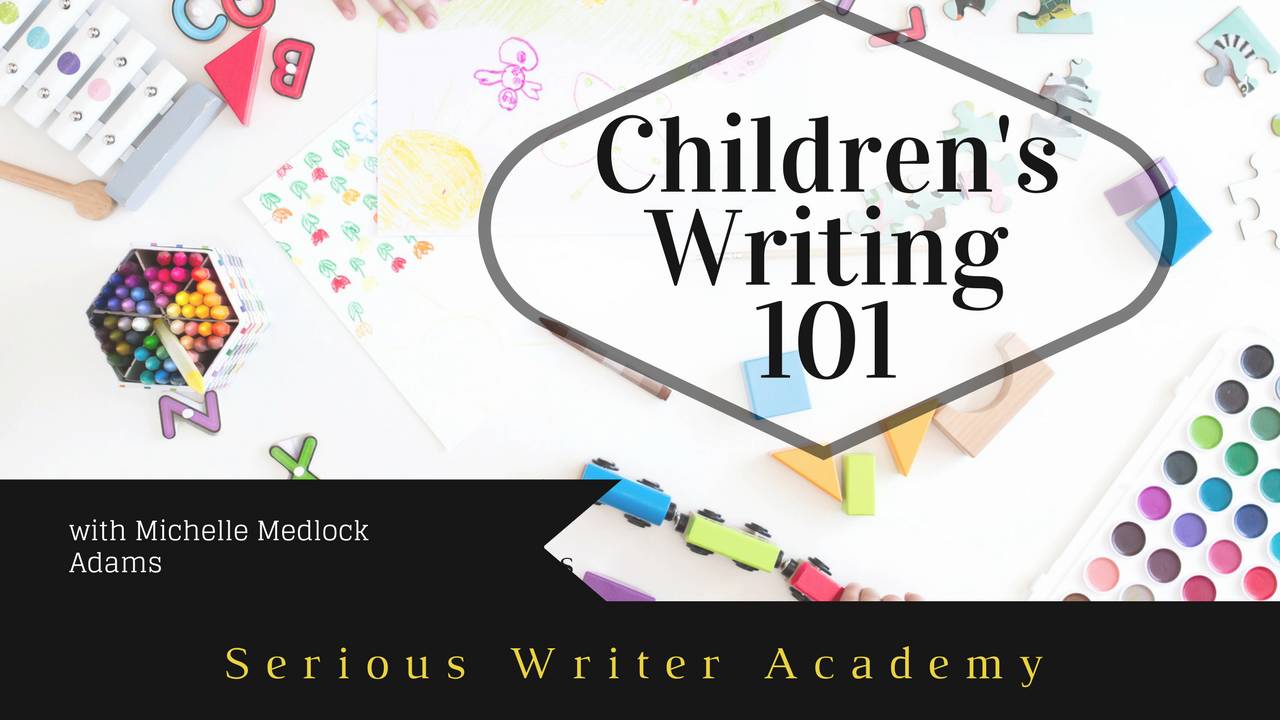 Children's Writing 101
Want to be a children's writer but not sure where to begin? In this online teaching, Michelle gives you insider secrets and essential tips that will send you in the right direction. You'll discover how to come up with ideas, how to find the right publisher, how to break into the children's magazine and book markets, and more!
Five Reasons to Write Children's Nonfiction
In this teaching, Michelle gives tips for breaking into the world of children's writing, and she shares many non-fiction children's writing opportunities you probably never considered. Plus, she teaches participants how to hook up with library publishers and write several books a year! Through this session, you'll learn ways to multiply your publishing credits and earn consistent work/cash in the process, all the while building your children's writing platform.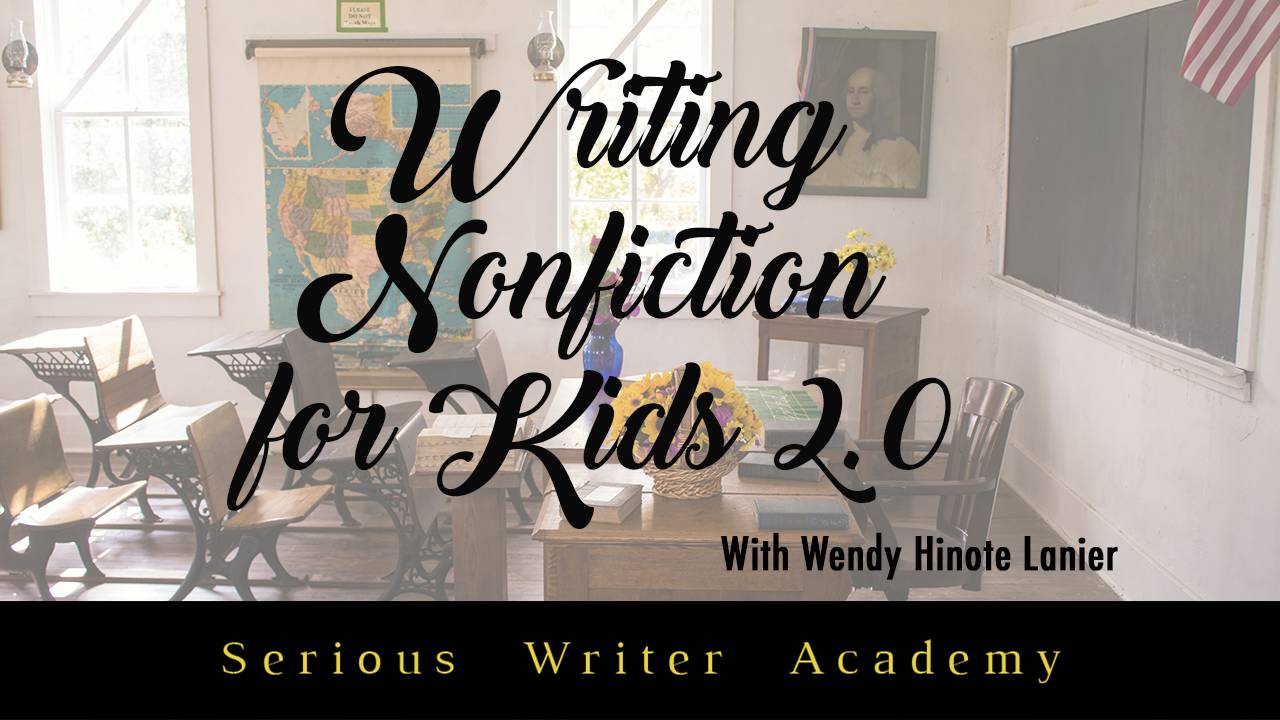 Writing Nonfiction for Kids 2.0
Writing Nonfiction for Kids 2.0 Module 1: Intro and Overview (What is nonfiction? Why NOT write in this genre?) Module 2: Types of Nonfiction (Explore the various types of nonfiction and the current labels for each.) Module 3: Publications (Learn about nonfiction publications across traditional, educational, and Christian publishing.) Module 4: Voice, Tone, and Back Matter (Good nonfiction has many of the elements of good fiction. Learn how voice and tone come across in nonfiction. Also a discussion of word counts, sidebars, and back matter.)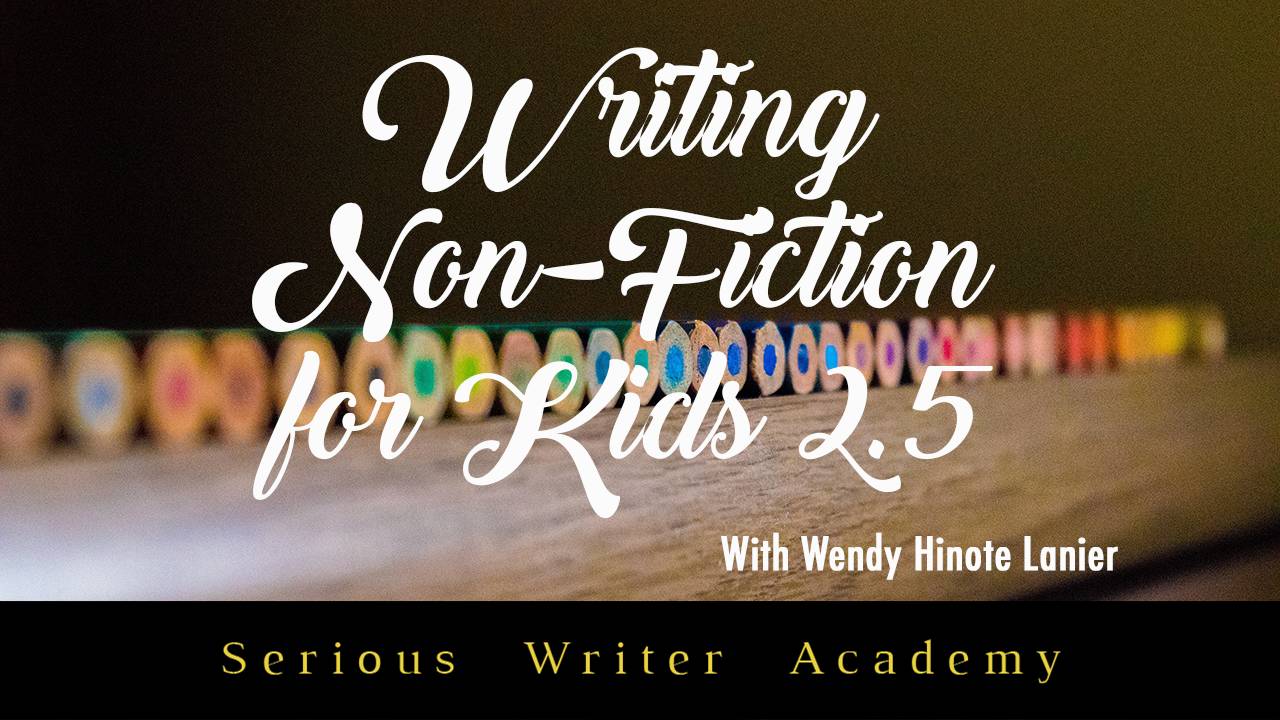 Writing Nonfiction for Kids 2.5
Writing Nonfiction for Kids 2.5 Module 1: Research (A discussion of some reliable resources for nonfiction as well as what won't work.) Module 2: Keeping Track (Tips on keeping track of your sources to make your life easier later.) Module 3: Where to Send It (How do you find nonfiction publishers?) Module 4: Resources (What resources are available for nonfiction writers?)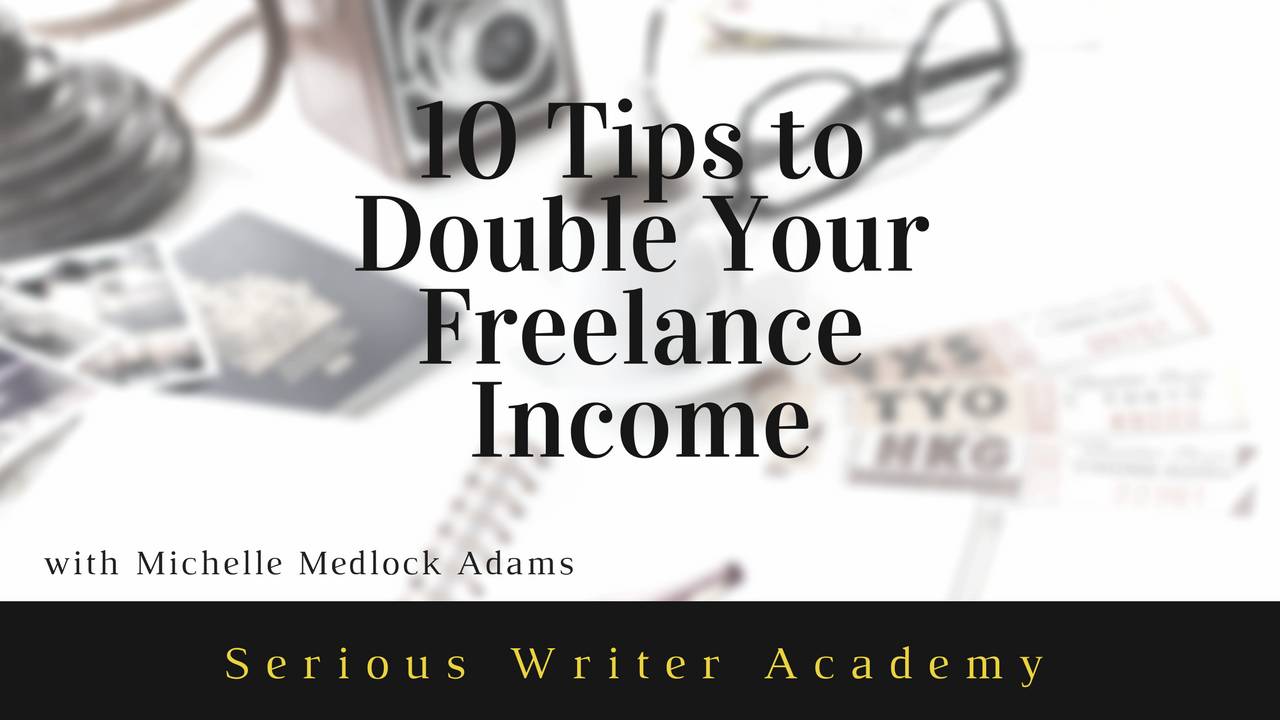 10 Tips to Double Your Freelance Income
When Michelle quit her 9-to-5 magazine writing job in 2000 and entered the world of fulltime freelance writing, she learned (through trial and error) how to earn consistent cash. This online class will help you discover how to double your fun and finances as a freelance writer! This is always a writers' conference favorite, and now you can learn while sitting at home in your jammies!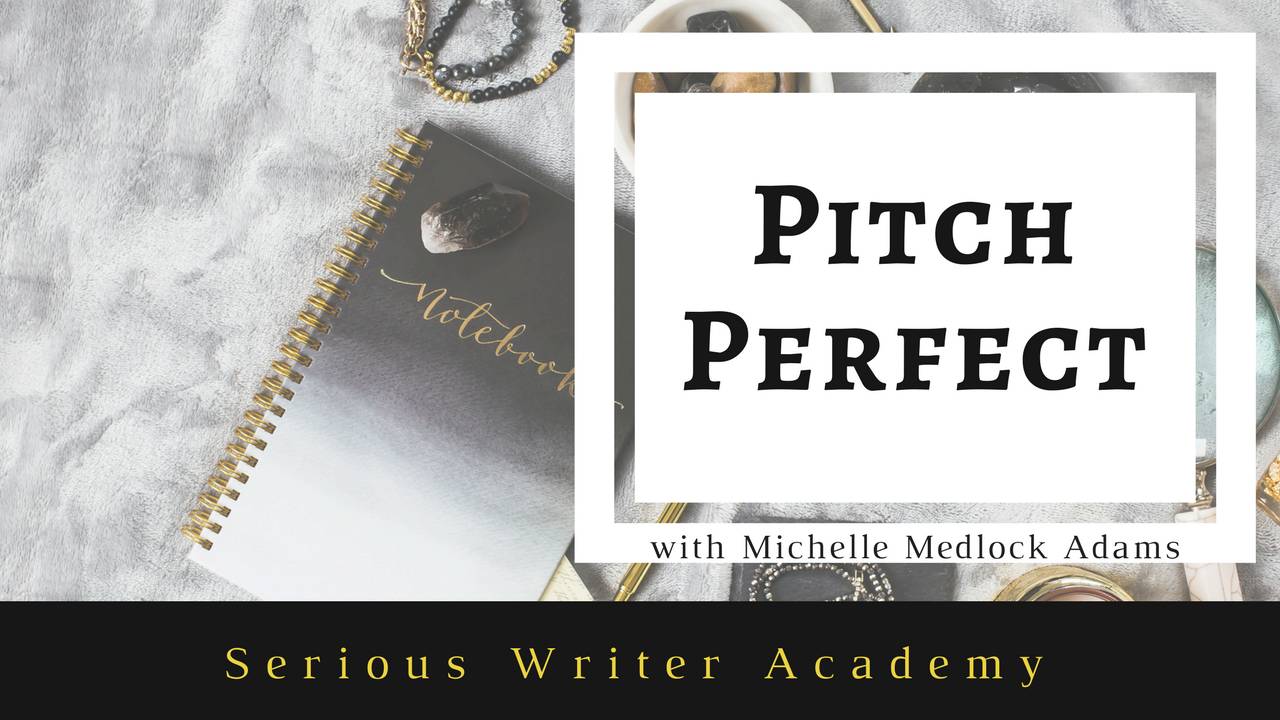 Pitch Perfect
In this tutorial, you'll learn how to craft a perfect pitch, as well as the purpose of a pitch. Whether you're pitching a nonfiction book, a children's picture book, or a novel, the mechanics of the pitch are the same. Michelle will also share how to prepare your "personalized pitch" for each editor you'll meet with at the conference, and she'll share her secret for making the most of those 15-minute appointments with the editor you've been stalking.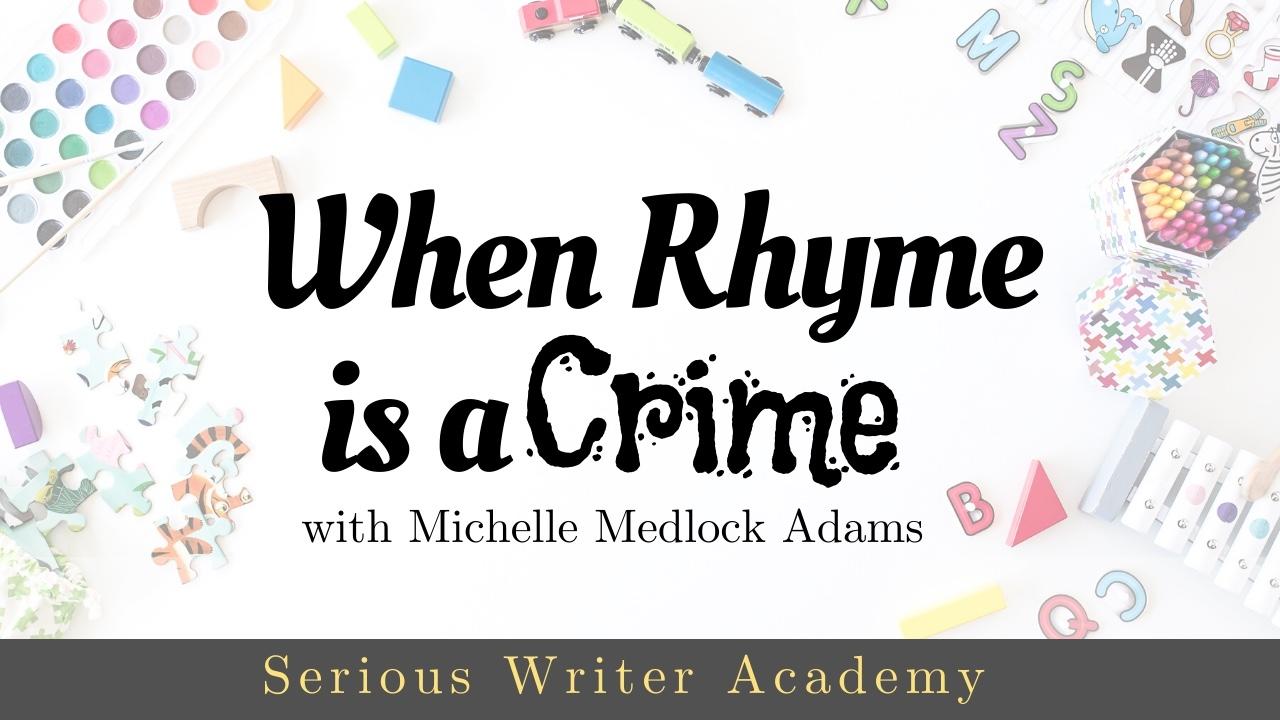 When Rhyme is a Crime
You might have heard that "Rhyme is a crime," and that editors don't like rhyming board books and picture books. That's not exactly true. Editors just don't like BAD rhyme. They like rhyming board books and picture books that are written well. It's just that they have seen so much bad rhyme over the years, their hearts might be a bit hardened toward rhyme, generally speaking. But if you can write good rhyme—then go for it! In this workshop, bestselling children's author Michelle Medlock Adams shares how to write and sell well-done rhyming manuscripts so you don't become a rhyme criminal!