January 18, 2020
1903 South Village Ave Tampa, FL 33612

The home of Jan Powell
Space is limited to 26 attendees.

Times: 9 AM - 4:30 PM
Doors open at 8:30 AM.
Please Note: Jan Powell's home is actually two houses, with spacious meeting areas often used for Word Weavers meetings. It's the perfect venue for attendees to feel welcome and among friends.
You can't go wrong with a Serious Writer Tour Stop! They pack more training and encouragement into one day than you'd expect from such a low ticket price. We've already had writers contact us to find out when they'll be back. Serious Writer's instructors are knowledgeable, practical, and fun. After just one day, I saw an immediate difference in my writing. I can't wait for the next one.

Serious Writer One Day events are packed full of information and value. The low cost of attendance even makes it a greater deal for the attention of professionals in a small group. And while they are successful professionals, they also become quick friends and a great encouragement!

I have taken a couple Serious Writer classes and attended a boot camp! It was fantastic! I learned so much and am planning on taking more classes online this year.

?

It's so easy to learn your craft through Serious Writer Academy. I highly recommend it!

The Serious Writer Tour fills a much needed gap in the Writer Conferences space. Most writers don't have the time or finances to attend a full fledged 4-Day Conference. However, many writers are encouraged to meet agents to pitch their book idea. Enter: Serious Writer Tour. A 1 day intensive where you not only learn industry trends, get writing and proposal tips, but you pitch your book idea to a highly successful agent and industry experts.

All this for an affordable cost. What's not to love. I've attended two. Serious Writer Tours and I learned something new each time. I would highly recommend this mini 1 day conference to new and experienced writers. 

I loved the encouragement, support and I felt like a part of a family that sincerely cares about the growth of each writer, meeting every writer where they are in their journey.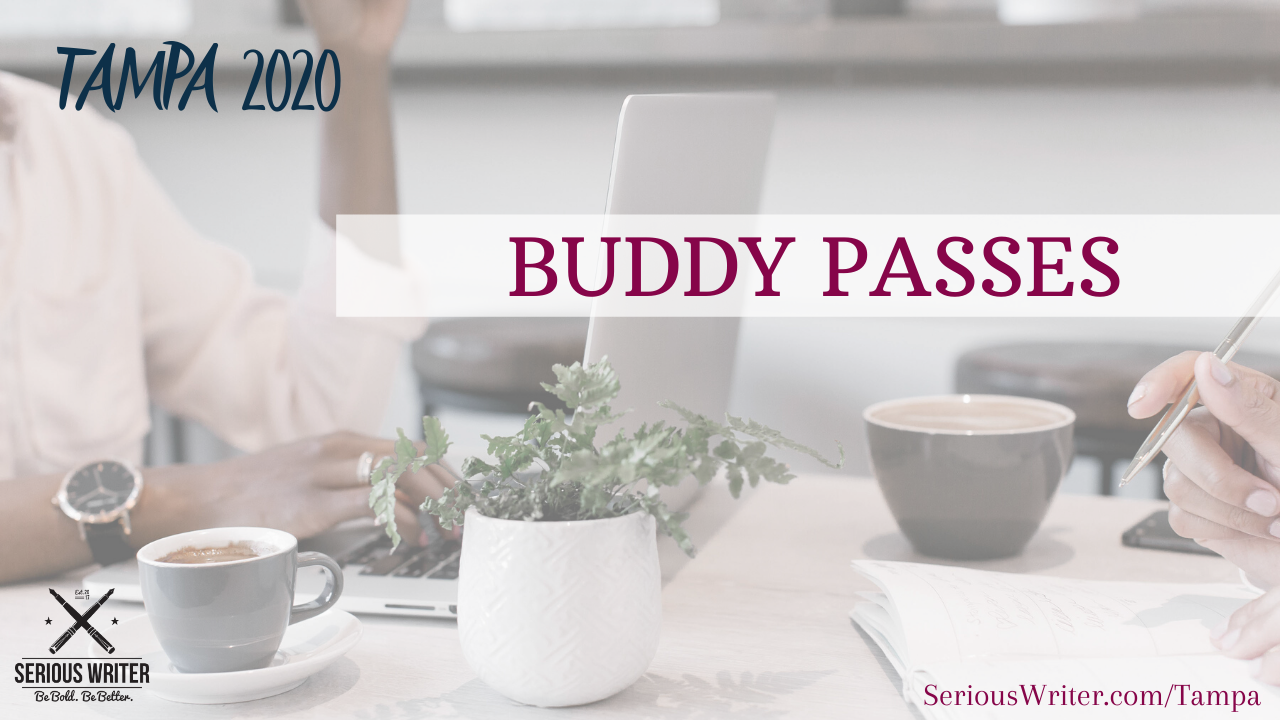 Buddy Passes
---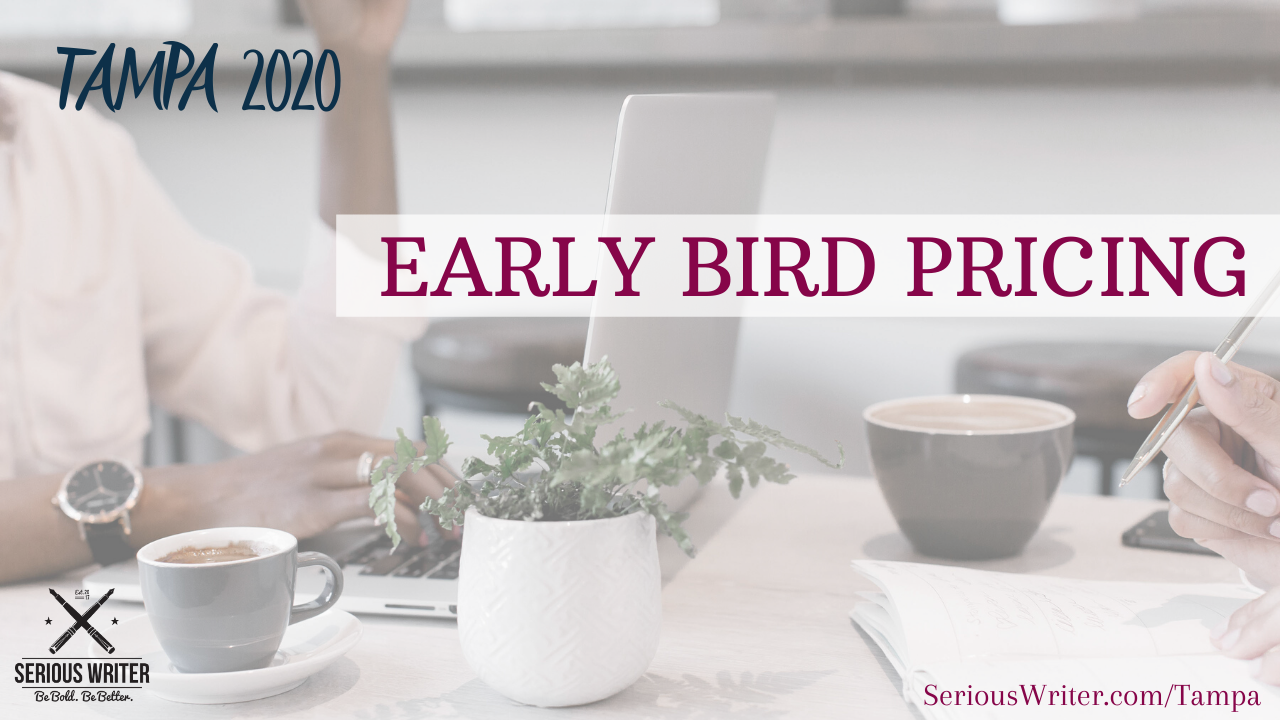 Early Bird Individual Ticket
---
Early Bird ends January 10
POLICIES



• $99 - Individual Ticket (starting January 11)
• $69/each - Buddy Passes, sold in sets of 2 for a total $138.* • ]$79 - Early Bird Individual Ticket (through January 10)


Price includes registration fees and conference materials. Prices do not include transportation, lunch, or hotel accommodations.

CANCELLATION DETAILS
Serious Writer Tour event tickets are fully transferable to a substitute registrant up to, and including, the day(s) of the event. Transferring or reselling your tickets to another person will forfeit your entire registration. Contact us to transfer your registration to another person.

REFUNDS
Tickets purchased within 30 days of the event are nonrefundable. Please do not ask the Serious Writer staff to make exceptions to this policy. Refunds for Buddy Passes are available only if both tickets are refunded within that time frame, or one ticket will be refunded to make the purchase price match the individual ticket price at the time of purchase.

If you have any questions, please email us at support@seriouswriter.com.