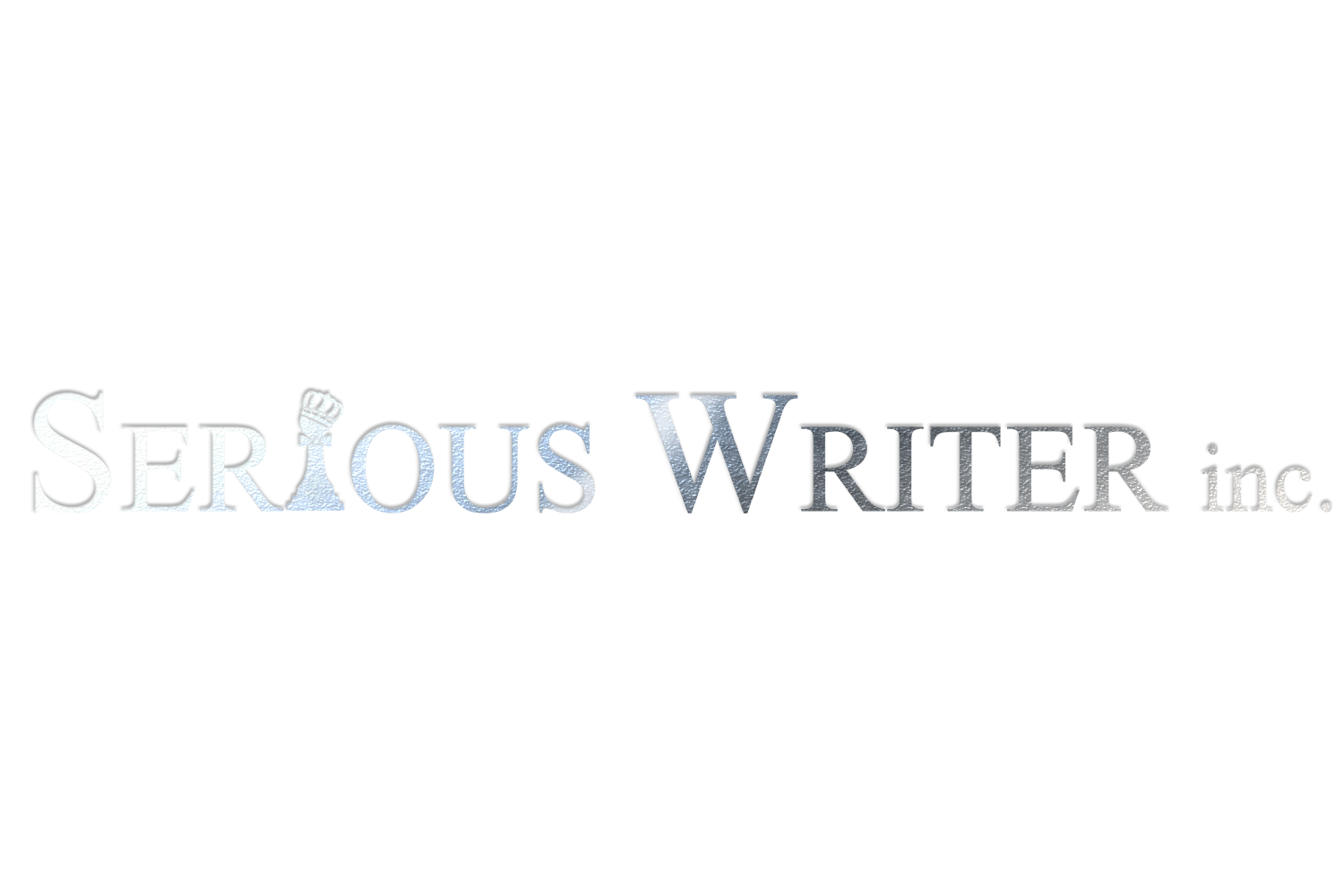 If you've ever felt overwhelmed by what it takes to get your book published, you've come to the right place.
There are so many options available to writers these days: traditional publishing, hybrid- or partner publishing, or the DIY self-publishing. Which is the right option for you? Which is the right option for your particular book? The writing and publishing industry is extremely subjective. It's a lot about who you know and perhaps more importantly, who knows you.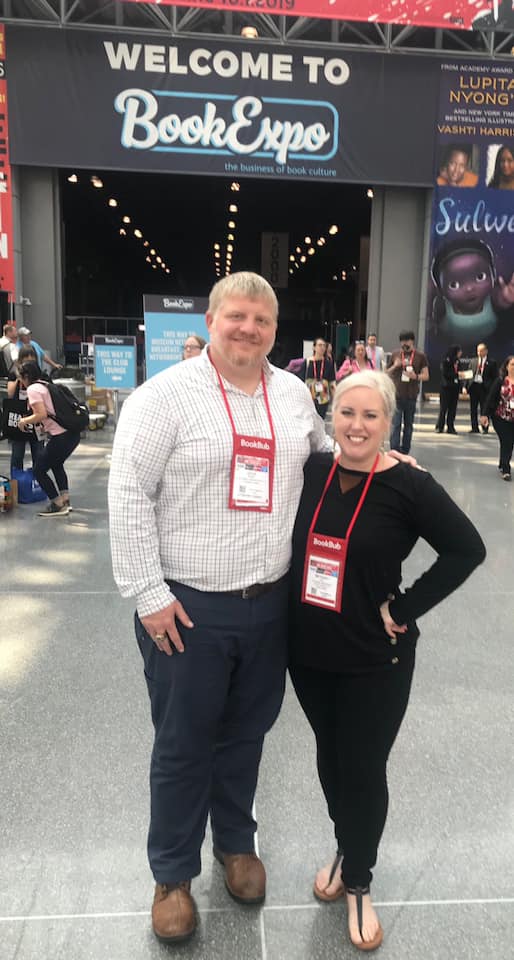 And who are we?
We are Cyle Young and Bethany Jett, two friends and authors who met at a writers conference. Both of us have ministry backgrounds: Bethany was a youth minister's wife in Florida for over a decade and Cyle is currently a full-time pastor in Michigan.
Within the last few years, Cyle has become a literary agent for both the Christian market and the general market and Bethany has almost completed her master's degree in communications focusing on marketing and public relations. Both are published authors; Bethany released two books in 2019 with her co-author and Serious Writer Advisory Board Chairman Michelle Medlock Adams, and Cyle added representing illustrators to his client list. We share a love for college football (Go Big Blue & FSU!) and a desire to create a place where writers can learn the best practices for their craft, develop the marketing and PR skills they need to grow their platforms, and connect and network with agents, editors, and other writers.
2013 Selah Finalists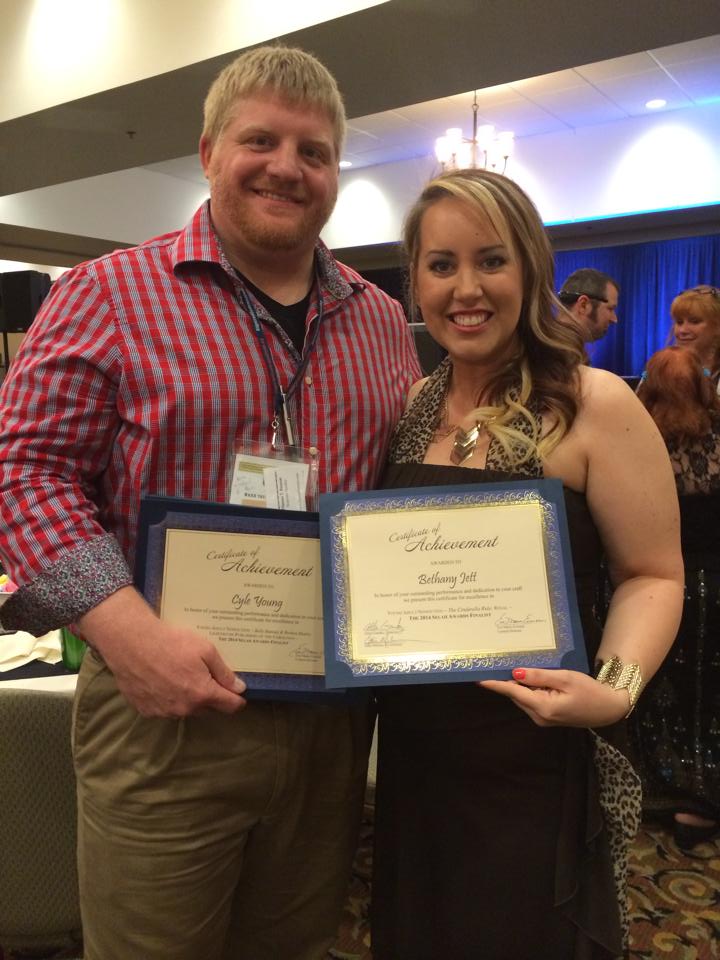 Cyle Young and Bethany Jett met for the first time at the Selah awards ceremony during the 2013 Blue Ridge Mountains Christian Writers Conference.
2018 NCCWC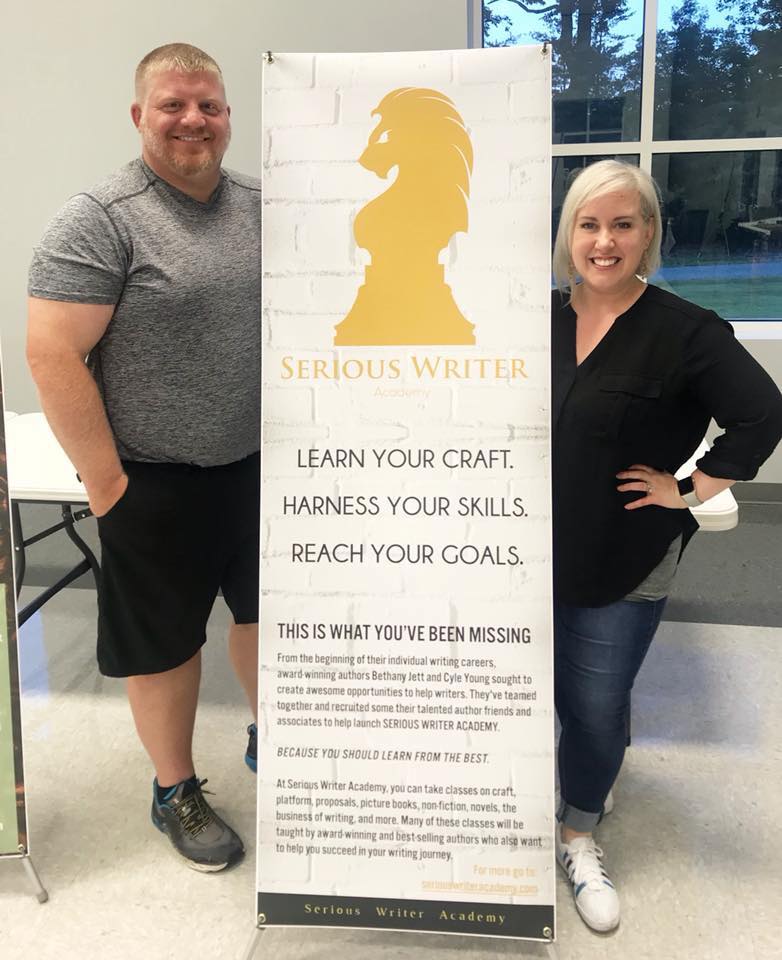 Cyle Young and Bethany Jett set up displays before the North Carolina Christian Writers Conference.
2019 Serious Writer Awards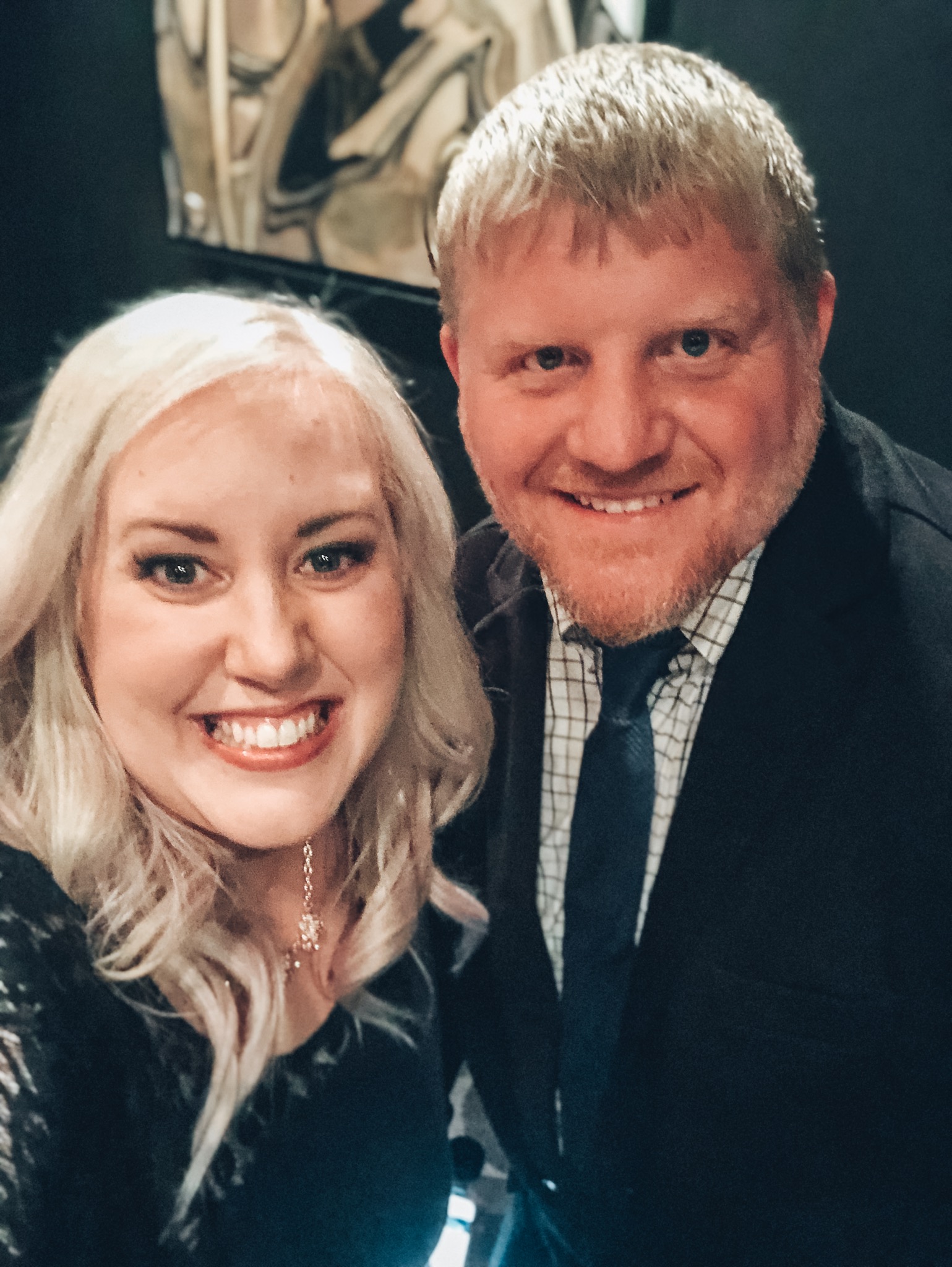 Cyle Young and Bethany Jett at the first annual Serious Writer Awards in NYC.

The Serious Writer, Inc. Board of Advisors is comprised of leading industry professionals.
Michelle Medlock Adams, Chairman of the Board
Bestselling author and New York Times bestselling ghostwriter
Johnnie Alexander
Bestselling novelist Pamela Clements
Publishing expert and former VP of a publishing house Steven James
National bestelling author
In 2012, Bethany Jett and Cyle Young attended their first writers conferences: Cyle at the Blue Ridge Mountains Christian Writers Conference and Bethany at the Florida Christian Writers Conference.
Bethany was searching for purpose and Cyle was grieving the loss of his daughter. Both left their conference with an agency agreement and book deal.
Two years later their paths crossed at the Blue Ridge Conference where they were both finalists for a Selah Young Adult Nonfiction award. While neither of them took first place, who won second place is still up for debate!
In 2015, Cyle founded Almost An Author to give writers a platform and that same year Bethany started Serious Writer Academy to build a collection of online writing instruction.
In 2017 Bethany and Cyle merged their companies and formed Serious Writer, Inc., the parent company for Serious Writer Academy, Almost an Author, and Serious Writer Events.
Serious Writer's mission is to set the industry standard for excellence for the clean and Christian writing markets through online courses, one-day boot camps, and writers conferences.
To date, they've hosted several conferences and one-day boot camps both in the United States and overseas. Additionally, Serious Writer partners with the Write-to-Publish Conference and Windsor International Writers Conference in Ontario.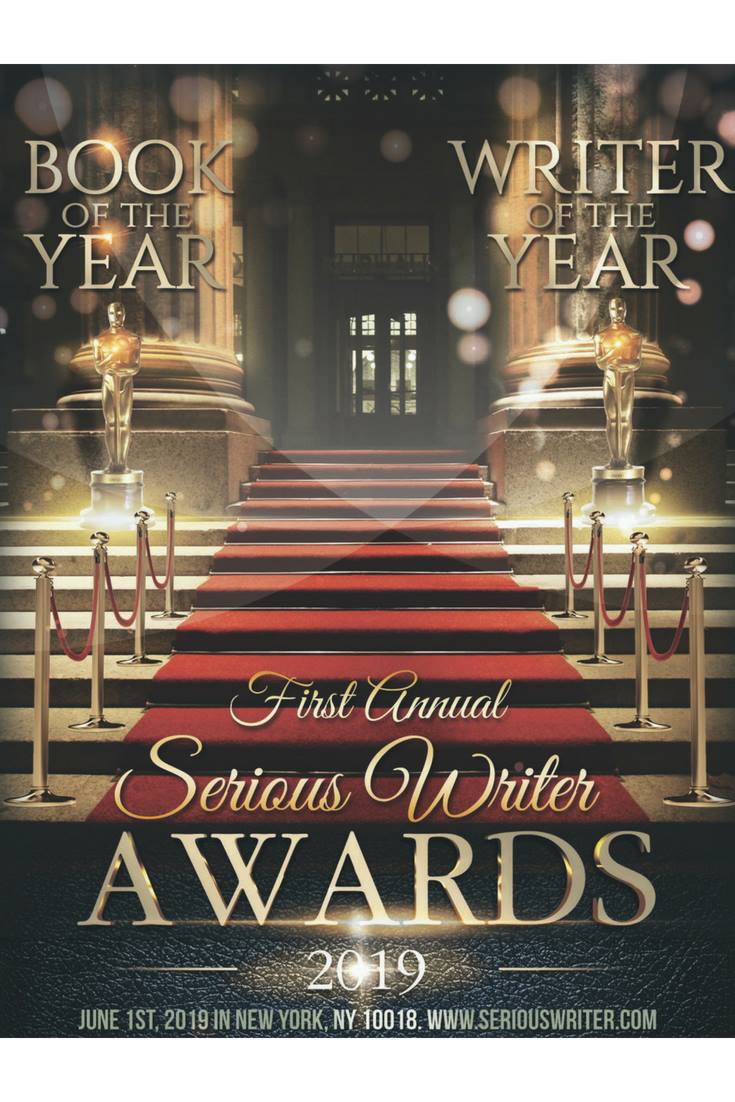 2019 Serious Writer Awards
Contests are a cornerstone event at Serious Writer. Not only did Bethany and Cyle meet during a writers contest, but the prior year Cyle had also won thirteen of the contests he entered.
We believe in healthy competition and want to give writers and authors an opportunity to showcase their work through contests at our conferences. Starting in 2020, there will only be one Serious Writer contest although we will continue to sponsor the contests at the Write-to-Publish conference.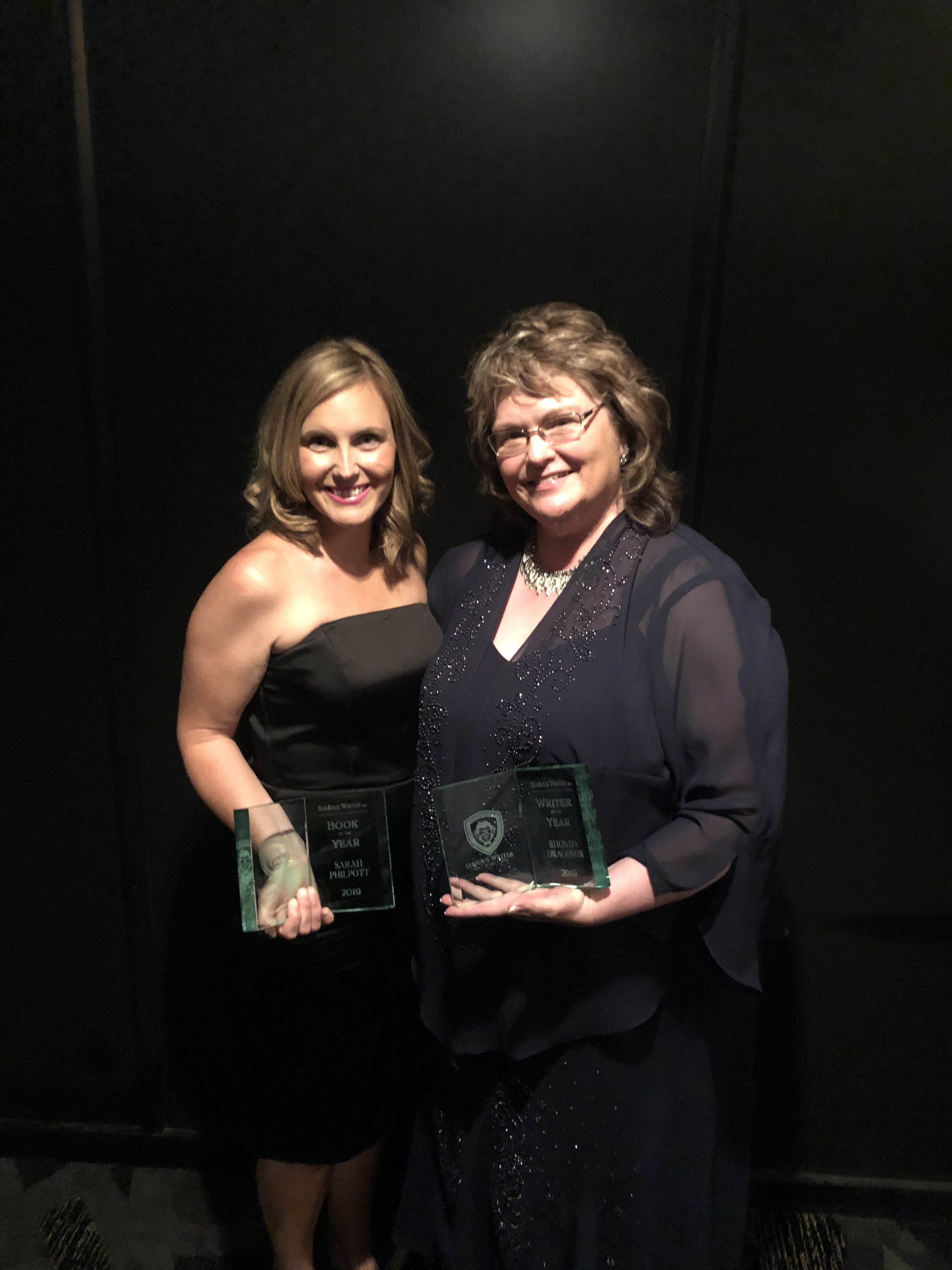 2019 Serious Writer Awards Winners
2019 was the first year we hosted the Serious Writer Awards with a prize package including a two-day, one-night stay in New York City, an intimate dinner with industry professionals and some members of the Serious Writer team, and a beautiful 3-D award plaque.
The Writer of the Year for 2019 was Rhonda Dragomir and the Book of the Year winner was Sarah Philpott, Ph.D. for her debut book Loved Baby: 31 Devotions Helping You Grieve and Cherish Your Child after Pregnancy Loss (Broadstreet Publishing Group).
---
---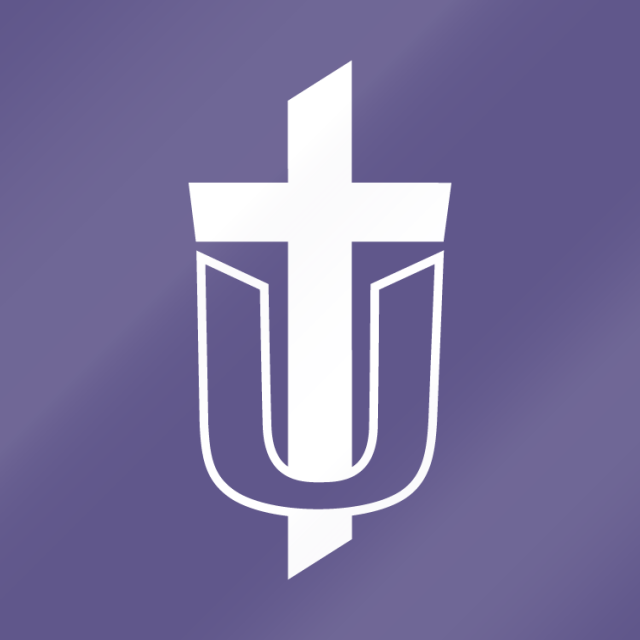 Generosity
One of Cyle's clients hired an editor to work on her manuscript. In a nutshell, the editor overcharged and undelivered. As she relayed the incident to Cyle, she said that she was going to pay the balance, despite the lack of work. "I'd rather be guilty of being over-generous than not," she said.
That conversation was life-changing. That attitude has spread throughout every inch of the Serious Writer culture and we strive to do the right thing, as well as the generous thing, in all of our dealings. As part of their culture of generosity, Serious Writer believes in giving back. We've been able to donate to hurricane victims, provide scholarship gifts to writers to attend events, as well as invest in the next generation of upcoming writers. We are proud to sponsor a scholarship for Taylor University's writing program. Several students have had the opportunity to intern with Cyle's literary agency C.Y.L.E., as well as work with Serious Writer and other companies within the publishing industry.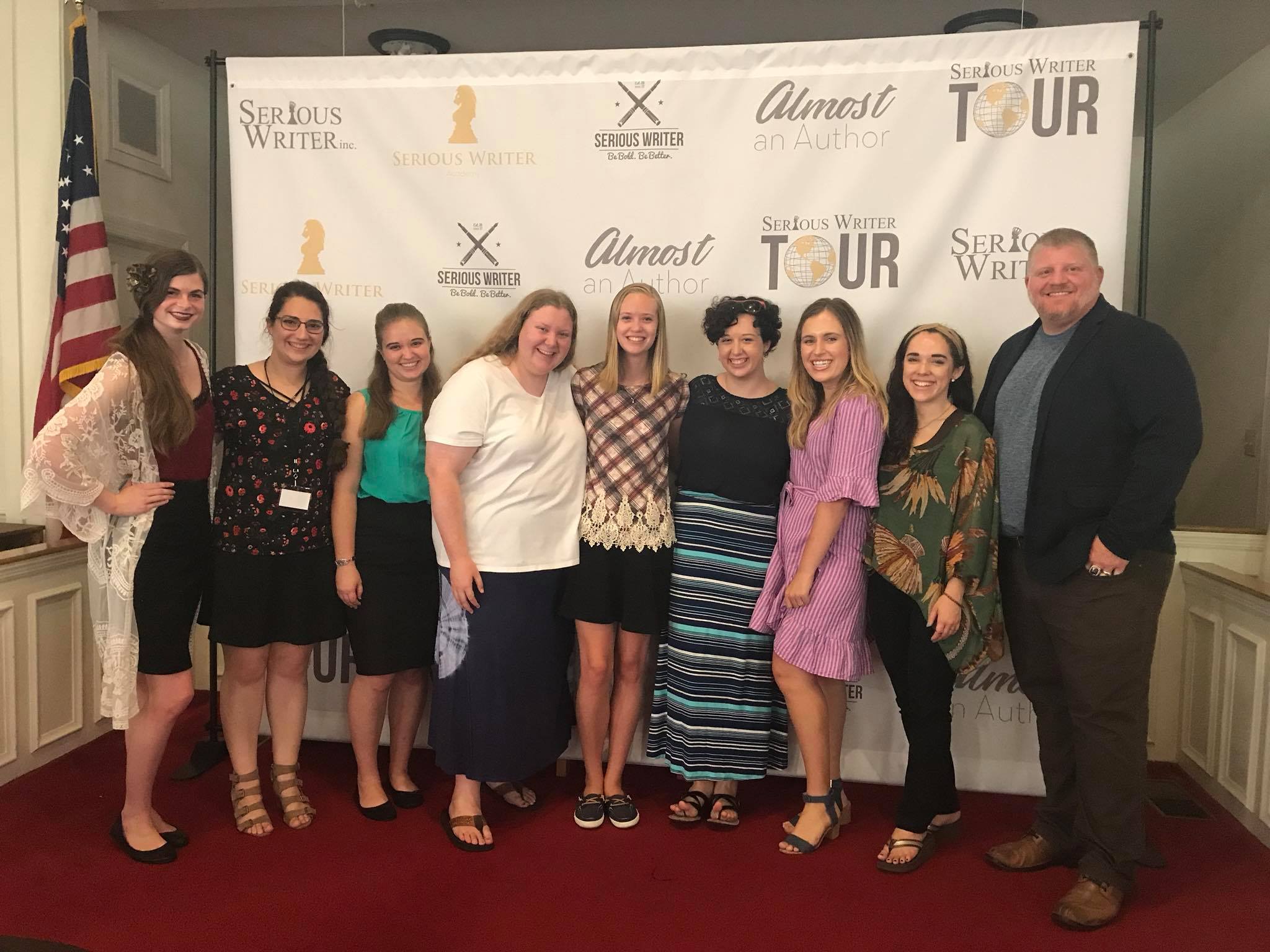 Leading the Next Generation
One of our mantras is to learn everything we can and teach as we go.
We were thrilled to have many of Cyle's junior agents attend the 2018 North Carolina Christian Writers Conference. Many of these young women were part of Taylor University's writing program and they have their own clients and connections with editors within the Christian market (CBA) as well as the general market (ABA). To learn more about the types of manuscripts they acquire, go to CyleYoung.com.
pictured: Hope Bolinger, Alyssa Roat, Theresa Hughes, Sarah Gorman, Caroline George, Tessa Emily Hall, and Cyle Young
---