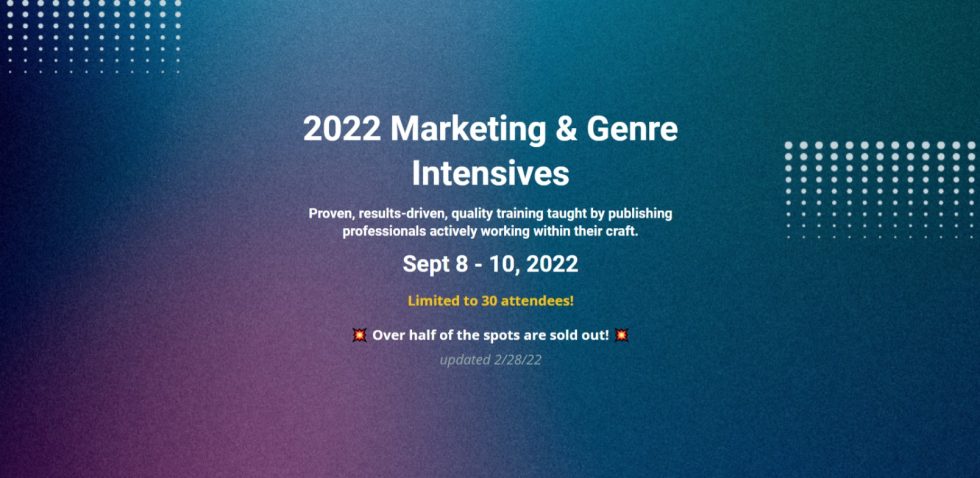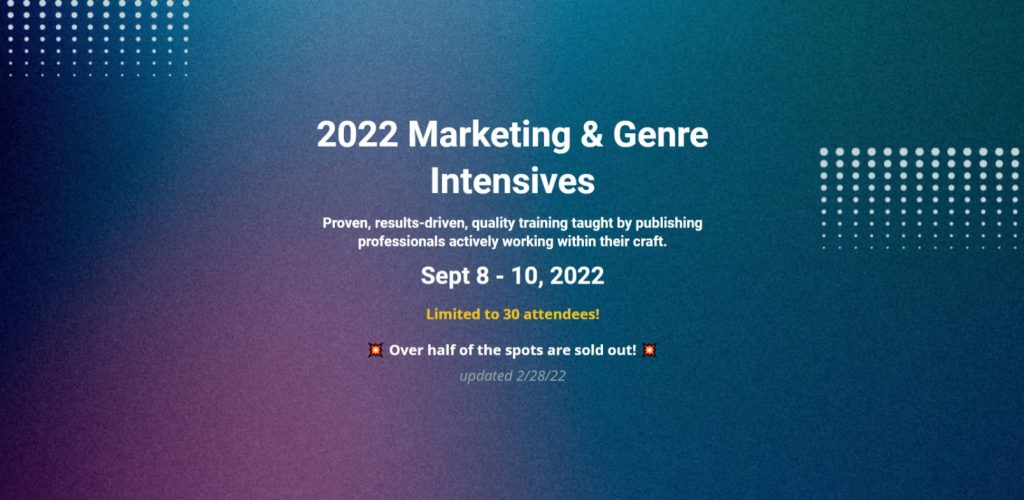 The 2022 Marketing & Genre Intensive is filling fast, so don't delay! You'll experience personalized attention from our experts to get your questions answered and a wealth of knowledge on how you can grow your platform quickly into targeted readers. We'll also help maximize time spent marketing with proven strategies for an upcoming book launch or relaunch–Sign up today before space runs out – there's limited availability in these workshops and they fill fast.
Registration
Your Registration Includes… A FULL day of marketing and platform training with literary agent Cyle Young, who has grown his platform to almost half-a-million in less than two years. Two bonus calls allow you to participate in a pre-conference video call with the other attendees and instructors to answer questions and help you prep. Lunches is on the house, as we deliver amazing meals and some of the best homemade desserts you've ever tasted. An all the recordings are included in the price of registration…no hidden fees and no surprise up-sells!
Featured
Agents. Publishing house owners. Editors. Marketing strategists. Bestselling & Award-winning authors.


Literary Agent Cyle Young has sold over 300 books for his clients in his career, is the author of Michigan Motivations, and has built his own platform to over half-a-million followers in less than two years, and
Bestselling author of Chasing Sunsets and Word Weavers Int'l Founder and President Eva Marie Everson is a renowned editor and coach, as well as the director of the Florida Christian Writers Conference.
"Cornerstone Strategist" Bethany Jett has won awards for 100% of her nonfiction books (from YA trade to adult inspirational) including The Cinderella Rule, her ghostwriting, articles, and marketing.
Michelle Medlock Adams, bestselling children's book author with almost 5 MILLION books sold is also a NYT bestselling ghostwriter and the editor of children's publishing house Wren & Bear Books.
For more information and Registration please click the link below: