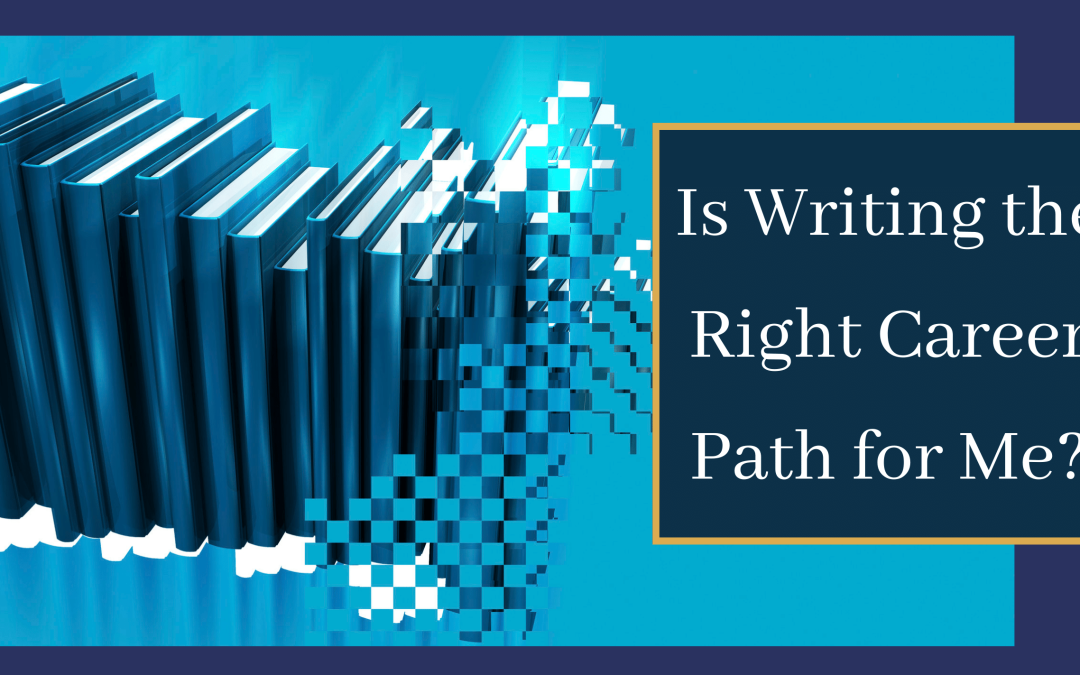 [guest post: J. Begley]
Writing can be an enjoyable hobby, but it is a very different world to explore when you make it your job. Writing careers have unfortunately been underestimated for years, primarily because they aren't seen as very profitable. Nowadays, however, the value and demand for writers have been increasing. SEO optimization, social media marketing, freelance writing, and other written content-based work have grown in importance, and so have the job opportunities as noted in our previous post Why Be a Writer in 2022. If you're an aspiring writer, here are a few questions you'll need to ask yourself to know if a writing career is right for you.
Can I keep up with industry trends?
Readers are constantly looking for the latest information on the industries they're interested in, and using outdated material won't be very useful if you want people to read your work.
A guide to writing careers by Maryville University explains that a well-versed writer makes sure they're updated on the most recent statistics, facts, and news so that they can properly convey their message to others. For example, to be able to effectively explain certain subjects to readers, technical writers need to stay abreast of the latest technology, tools, and coding languages. Grant writers should know about the organizations they're writing for, as well as the latest trends around the industry.
Regardless of your field, you'll need to be prepared to do a lot of research — from searching for articles to interviewing experts — so your finger is always on the pulse of the industry you're working in. Reading extensively is a must for any writer, so if that's something you're willing and eager to do, writing could be perfect for you.
Can I handle criticism?
Written work must go through a lengthy revision process to ensure it's in line with the client's standards. Your writing isn't always going to get a pass on the first try, and you'll inevitably get some critique and criticism for it. Receiving criticism is never easy whether you're a newbie or an experienced writer, but it's essential to your growth.
It's important to remember that people aren't attacking you personally, but that they're pointing out areas for improvement to guide you in the right direction. Constructive criticism should provide you with actionable tips on correcting and improving your writing, and it's up to you to choose how to incorporate it into your piece. According to research from the American Psychological Association, honest and thorough feedback is the best way to pinpoint what needs fixing, and that's something you might find you need when you start writing.
Am I willing to learn on the job?
A writing job may require you to write about all genres and topics, requiring you to be versatile. You will need to know what kind of tone to use for the type of piece you are writing; a lifestyle article may need a light-hearted tone, while technical work requires a more serious approach.
According to Medium's article, The Hottest Writing Industry in Demand in 2022, jobs like copywriting need writers to prepare all kinds of content, from marketing materials to emails, so knowing various writing styles comes in handy. It helps to create a portfolio of your written works to show how you write in specific genres and forms. Clients and recruiters can get a better feel for your specialties by looking through your samples.
But don't just stick to what you know. Writing jobs will often push you out of your comfort zone, and you have to be willing to learn to write about many things along the way.
Writing is a viable career choice, but not one that can be taken lightly. Take the proper time to grow and develop your writing as you consider a potential career in the field.
–written for Serious Writer by J. Begley